Rotterdam Logistics Park is being developed by Delta Development Group.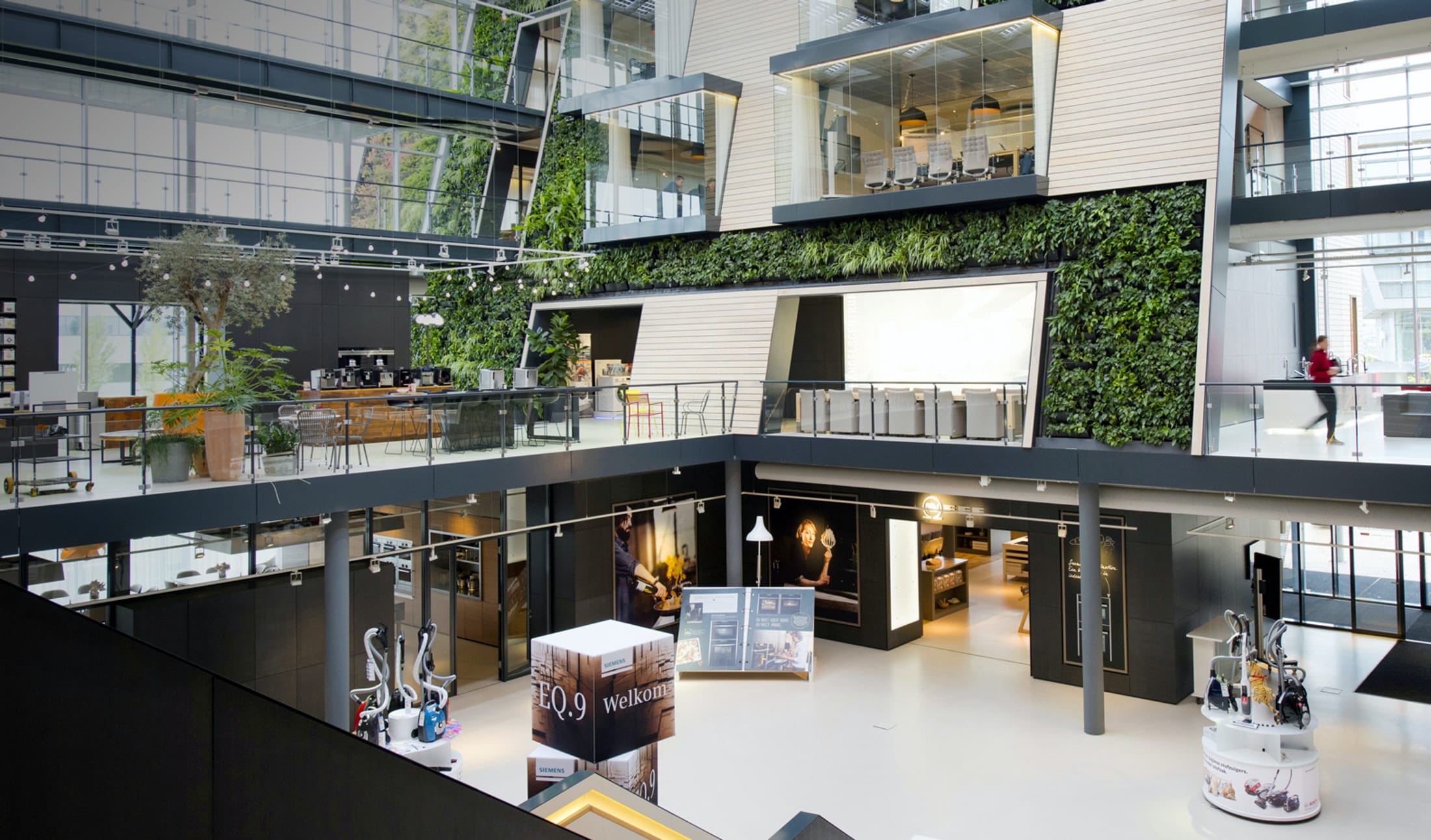 Building high-quality buildings together in which people function optimally and achieve maximum performance, that is what Delta is all about. Human Centered Design is always key, it is about the user.

With inspiring projects, we show the world how to create added value with Design for Re-use and other Cradle to Cradle® innovations. This is how we build tomorrow's world today. For our investors, tenants, residents, employees and our planet.
Create without compromising the future. Preferably working sustainably and transparently with others. Delta Development Group is more than a project developer. As a pioneer and innovator, Delta realizes sustainable real estate projects on a Crade to Cradle basis. That expertise is now being used for the logistics sector.
Future Forever
With the manifesto Future Forever, we as Delta show what we stand for. And that is more than a noble pursuit. Our manifesto is a promise to the people we share our planet with and the investors and customers we work with. In this way we take responsibility for the places that change because of our projects. At the heart of everything we do is our commitment to building a better world. A world where nature and economy are in balance and reinforce each other. A world where people thrive optimally, both now and in the future.
We build for the future
Circular buildings that can be flexibly adapted to the needs of the moment: this is how we put Cradle to Cradle into practice. In this way we achieve positive impact and what we build remains relevant. Moreover, each building is a carefully documented bank of raw materials for the next generations. Because tomorrow's world starts today.
We stand by our choices
Our choices have a long-lasting effect. That brings responsibility. For Delta this means: ecology, society and economy in balance. We bear responsibility for the whole supply chain and respect people and ecosystems associated with our activities. This allows us to build on projects that we are proud of both professionally and personally.
We are always looking for improvement
Don't tell us that something is not possible: it is always possible to make something that is already good even better. For us, that means: fully circular, flexible, green, fair and social. We embrace innovation and bring change by designing smartly and applying high-quality technologies.
We believe in the power of co-creation
Together you know more, together you can do more. That is why we invest in long-term relationships based on trust and transparency in which we bring out the best in each other. In co-creation we help our partners to realize shared sustainable ambitions. By sharing knowledge, experience and passion, we contribute to the worldwide pursuit of sustainability.
We put people first and make the built environment more beautiful
Thanks to conscious choices of shapes and materials, our buildings are attractive to everyone, both inside and out. Pleasure, experience and beauty are important to us in order to be able to create value in the long term. A beautiful building fits better in its environment. And a building that is experienced as pleasant is better equipped for its uses. Those who enjoy working in a healthy environment perform better.