Cradle to Cradle as the basis for circularity
Rotterdam Logistics Park is sustainable and future-proof
From the very first design of RLP, future regulations have been taken into account. The European Union is rapidly introducing rules with regard to sustainability and energy efficiency. Rules that are becoming increasingly stricter. RLP is already anticipating these regulations, particularly with regard to CO₂ and energy.
Upon completion, the park is expected to have as much as 40% energy surplus at full peak load. Various sustainable innovations, such as CO₂ purifying pavement and planting, provide sound reduction, wind protection and an increase in biodiversity.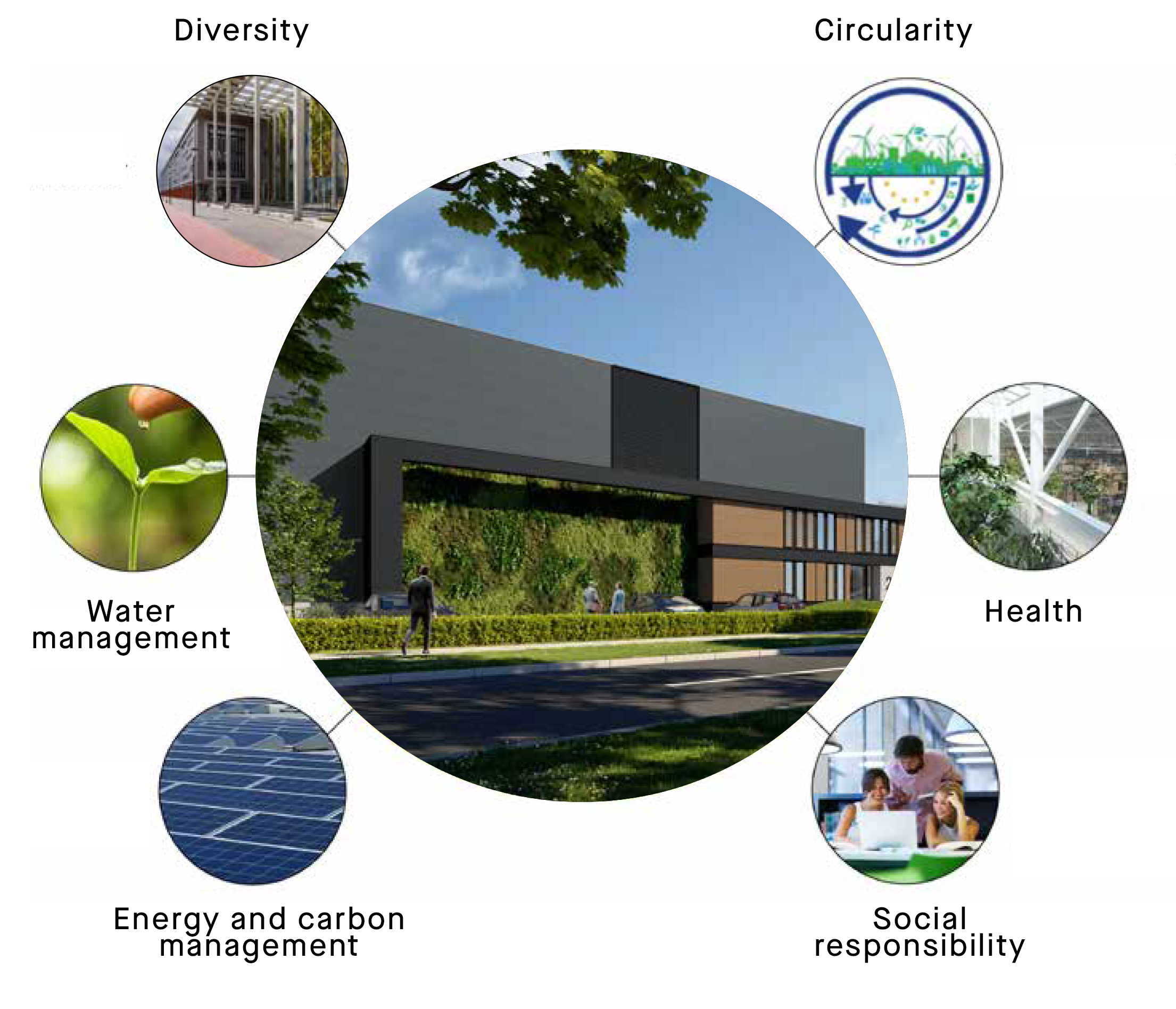 The park is being developed in an ecologically responsible way based on the Circular Cradle to Cradle philosophy. Non-harmful and Cradle to Cradle certified materials are used and the buildings are Designed for Re-use, allowing the building materials to return to the biological and technological cycles at the end of their life cycle.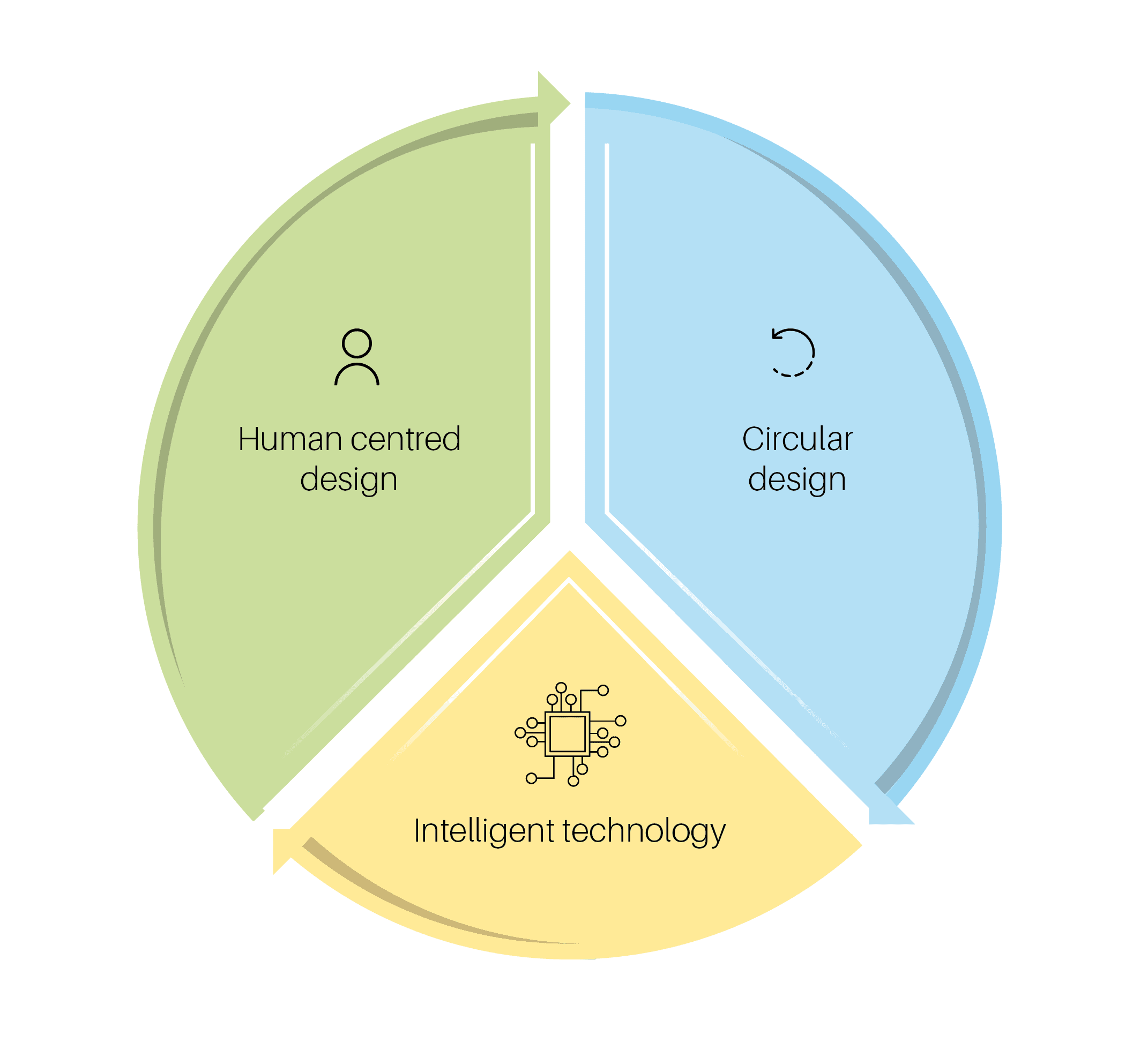 Next Generation Logistics
Rotterdam Logistics Park is set up in line with the Next Generation Logistics principles. This concept is based on three pillars:
Circular design. By reusing materials and using renewable energy sources, the buildings have no negative impact.
Human centered design. Ergonomic aspects and a healthy indoor climate are key. Much attention is paid to, among other things, natural daylight and green areas.
Intelligent technology. New technologies help to optimize production processes and minimize operating costs.
ABC SQUARE AT SCHIPHOL TRADE PARK
One of our most recently completed projects contains 37,000 m² of high-quality commercial space, offices and multifunctional spaces. The design has received the very first VBI Greenscore Certificate in Netherlands and has been awarded a BREEAM Excellent rating.
Schiphol Trade Park – Hoofddorp, Netherlands
The world's first Cradle to Cradle optimized logistics building was completed in 2016, the year in which it won the National Steel Prize for Sustainability.
Fokker Logistics Park – Schiphol Airport
This officepark in Hoofddorp has now grown into the largest Cradle to Cradle office park in the world.
Hoofddorp, Netherlands